ANZAPPL (Vic) Twilight Soiree: Dr Rob Gordon on Vicarious Trauma
May 4, 2016 @ 5:30 pm

-

7:30 pm
The Australian and New Zealand Association of Psychiatry, Psychology and Law (Victoria) invites all to the first 2016 Twilight Soiree
Vicarious Trauma by Dr Rob Gordon 
Work with traumatised people has become an important area of clinical practice and while often uniquely satisfying and providing experiences of achievement, it also makes unique demands on practitioners. Not only are clients' experiences challenging in themselves, but preserving the objectivity and professionalism to continue to administer technically challenging treatment in the face of profound human tragedy and unfairness requires a degree of control which has the possibility of interfering with the personal resources of good therapy. Changes that practitioners make in themselves to cope with this may reduce their personal health and professional effectiveness. The deleterious impact of other people's trauma on those working with them is called Vicarious Trauma and is an important topic of work-related stress.
 
This presentation will outline fundamental features of stress that compromise healthy functioning and show how these are activated by vicarious trauma. It will contrast the response to acute episodes of vicarious trauma from the chronic exposure to human suffering and show some of the effects on practitioners working in the area. Understanding stress processes in vicarious trauma points to the techniques required to mitigate and manage it.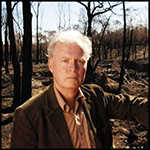 Dr Rob Gordon, PhD. is a Clinical Psychologist; he established the Critical Incident Stress Management Service of the Victorian Dept of Human Services and was Clinical Director for nineteen years. He has been a psychological consultant to the Emergency Management Branch of the Victorian Department of Human Services and Australian Red Cross for International and Emergency operations for over twenty years and has worked in almost 30 disasters and double the number of smaller emergencies. He worked with trauma, critical incidents and work-related stress for 25 years, providing consultation and supervision to a variety of trauma focused services in mental health and social welfare including road accident, victims of crime, sexual assault training, child and adolescent care mental health and the judiciary. He provides training courses and workshops to government and non-government agencies and has published articles and book chapters. He conducts a psychotherapy practice in Box Hill.
---
4 May 2016: Registration opens at 5.30pm with presentation starting at 6.00pm
Please consider joining ANZAPPL to receive discounts to professional development events and the journal Psychiatry, Psychology and Law.