[ANZAPPL Free Lecture] Improving outcomes for violent offenders and reducing violent behaviour: Where to next?
November 19, 2015 @ 5:30 pm

-

7:30 pm
Building on the 25-year tradition of the RG Myers lecture, the Australian and New Zealand Association of Psychiatry, Psychology and Law (Victoria) Committee is proud to invite all to the first inaugural ANZAPPL Victoria Public Lecture.
---
Professor Michael Daffern is a clinical psychologist by training. He started his working life as a psychologist in Parramatta Gaol in 1992 and has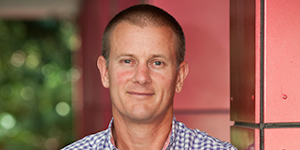 since worked in prisons and in general and forensic mental health services in Australia and the United Kingdom. Currently, he is Professor of Clinical Forensic Psychology with the Centre for Forensic Behavioural Science at Swinburne University of Technology. He is also Consultant Principal Psychologist with the Victorian Institute of Forensic Mental Health (Forensicare). He divides his work time between teaching, research and clinical practice. His research interests focus on aggression and violence, personality disorder, and offender assessment and rehabilitation.
---
Professor Daffern will be speaking on: "Improving outcomes for violent offenders and reducing violent behaviours: Where to next?"
Violence is amongst the most pervasive and harmful of antisocial behaviours. It causes substantial personal and social burdens, and has significant health care, legal and justice system costs. According to the 2014 Global Status Report on Violence Prevention, a joint publication of the WHO, United Nations Office on Drugs and Crime, and United Nations Development Program, there were 475000 homicides across the world in 2012. Violence is a leading cause of death among young people and results in millions of non-fatal injuries that receive emergency medical care. A large and diverse array of research is conducted under the broad terms of aggression and violence and there is a wide array of legal, clinical and social interventions whose stated objective is to prevent violence. Novel methods for preventing violence and managing violent offenders are regularly unveiled. Despite bold promise many of the strategies lack evidence are they are inconsistent with established offender rehabilitation principles. This talk will review extant knowledge concerning the treatment and management of violent offenders and explore opportunities for enhancing outcomes, focusing in particular on those people who engage in persistent and serious violent offending.
Event Details
When:   19 November 2015 @ 5.30pm

Where:  Village Roadshow Theatrette @ State Library of Victoria

328 Swanston Street, Melbourne (Enter from Latrobe Street entrance)

Organiser: ANZAPPL Victoria Committee

Email:

Phone: 0416 1515 66
Registration
This is public lecture is free for all to attend.
Please register at www.anzappl2015lecture.eventbrite.com to RSVP for your spot and catering.
Program Outline
5.30pm
Networking drinks and canapes

Annual General Meeting for all ANZAPPL members

6.30pm
Welcome and introduction of Professor Michael Daffern

Mr Owen Mahoney

President – ANZAPPL (Victoria)

6.35pm
Improving outcomes for violent offenders and reducing violent behaviours: Where to next?

Professor Michael Daffern

7.30pm
Closing
Previous Lectures
1990:   Dr. Robert G Myers, Forensic Psychiatrist, Melbourne
1991:   Professor John Monahan, Professor of Law and of Psychology, University of Virginia
1992:   Dr. Steve Hucker, University of Toronto and Clarke Institute of Psychiatry
1993:   Professor Paul Mullen, Department of Psychological Medicine, Monash University
1994:   Professor Neil Jacobson, Department of Psychology, University of Washington, Seattle
1995:   Professor Marcia Neave, Faculty of Law, Monash University
1996:   Professor Theodore Blau, Clinical and Forensic Psychologist, Tampa
1997:   Professor Nathaniel McConaghy, School of Psychiatry, University of NSW
1998:   Dr. Sandra Hacker, Alfred Hospital, Melbourne; Australian Medical Association
1999:   Professor Thomas Grisso, University of Massachusetts
2000:   The Hon Justice Michael Kirby AC CMG, High Court of Australia
2001:   Professor James Ogloff, Monash University, and Forensicare
2002:   Professor Jennifer Raden, Department of Philosophy, University of Massachusetts
2003:   Professor Kevin Howells, School of Psychology, University of South Australia
2004:   Professor Robert Hare, Department of Psychology, University of British Columbia
2005:   Professor Ian Freckelton, Barrister, Melbourne
2006:   Professor Bruce Winick, University of Miami
2007:   Professor William Lindsay, University of Alberta
2008:   Professor Terry Carney, University of Sydney
2009    Professor Gill Hague, Violence Against Women Research Group, University of Bristol
2010:   Professor Arie Freiberg, Faculty of Law, Monash University
2011:     Professor Louise Newman, Centre for Developmental Psychiatry & Psychology, Monash University
2012:   Associate Professor Devon Polaschek, Victoria University of Wellington, New Zealand
2013:    Professor Bernadette McSherry, The University of Melbourne
2014:    Professor Paul Mullen, Centre of Forensic Behavioural Science, Swinburne University of Technology